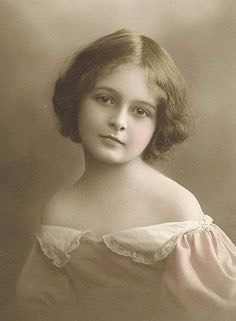 No need to be a professional. Everything is automatic.
Import or scan your photo

Import your photos from your library or scan it directly from the application.

Click on the button "Colorize"

Then, you just have to wait for the magic to happen. The AI will do the job for you.

That's it! Enjoy the colorization!

Enjoy the result. Our artificial intelligence revived your photos.
Improve rendering with indications
We know that our engine can add colors different from those of your memories. That's why the Mac version allows you to help the artificial intelligence with points of colors.
Use PhotosRevive directly in Photos
The application includes a Photos extension. Open Photos, select an image, click on edit and choose our tool. It will restore the colors of your photos in seconds.
Available for Mac, iPhone and iPad
You do not need a Mac computer to restore your photos. The app is also available for iPhone or iPad. Moreover, the app is universal, so you don't need to pay multiple times each version.
The app is optimized for each devices. For instance, you can scan your photos directly with your iPhone camera.
Customer are loving NeededApps
With hundreds of 5-star reviews, our products have satisfied a large community.
Perfect. love the options to change colors to make it look best. and supports my mac. has everything i need.
I love this program! With one stroke an old photo turns into a beautiful colorized photo. I tried many programs before this one and none of them can hold a candle to PhotosRevive.
Automatically adding color works very well in most cases. Then you do a little more detailed work - and that's it! Very easily. That used to take hours with Photoshop ... Thank you!
Frequently Asked Questions
Where can I download PhotosRevive?
You can download PhotosRevive directly on our website. The app is also available on the Mac App Store.
Can I try PhotosRevive before buying a license?
You can download the app for free on our website. You can also download PhotosRevive Lite on the App Store.
Do you have examples of colorized images?
We have used PhotosRevive to help a large number of people with old photos in need of restoration. You can find the images at the following link: imgur account.
Does the app require photography skills?
The application is suitable for all user profiles. The automatic mode allows anyone to colorize a photo without any knowledge. The manual mode allows you to refine the result if necessary.
Is the app compatible with older versions of mac?
The latest version of the app is compatible with macOS Big Sur. If you are using an older version of macOS, you can download an older version of the app compatible with macOS 10.3 or higher here.
How to install and use the app?
Installing the application is extremely easy. The first step is to download the application which will appear in your Downloads folder. Once the app is downloaded, simply drag it into the Applications folder and launch it.