The best tool for video metadata.
Movies & TV shows
The app can download movie and tv show information.
Hundreds of Tags
MetaVideo supports hundreds of metadata tags.
GPS & Timestamp
You can correct GPS location and timestamps with the map.
Batch Editing
Edit multiple files simultaneously and be notified when the job is done.
Preset Support
Create and us presets to automatically make your recurrent edits.
Sidecar Support
Import and export metadata to sidecar files and CSV table.
Design for movies and TV shows
With MetaVideo, you can effortlessly download metadata from popular services such as AppleTV, theMovieDB, and theTVDB, including cast and crew details, synopsis, and ratings.
MetaVideo can read and edit QuickTime GPS
MetaVideo stands out as one of the few video metadata editors that support QuickTime ISO-6709 locations. This means you can easily add location data to your videos, just like you would for your photos.
Inspect and compare metadata
MetaVideo offers a visualization mode that allows you to view and compare all metadata associated with your files easily. This feature lets you quickly access important information in one centralized location.
A Few Key Features
MetaVideo includes dozens of little features that will improve your workflow and save you time.
Photos Extension Included
The application includes an extension for Photos. You can inspect the information of your favorite shoots directly in your favorite app.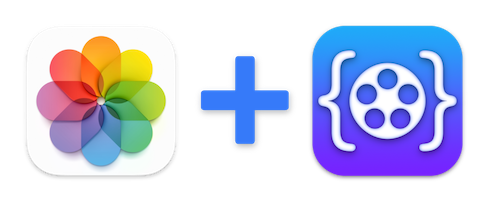 Import from Photos
The app browses and imports files directly from your Photos library.
QuickTime Artworks
The app allows you to view and edits QuickTime artworks and thumbnails.
Skip Loading
Import folders instead of files; this way, you can skip reading metadata.
Manage your Tags
Manage the list of tags to display and keep only the ones you use daily.
Compatible with Excel
MetaVideo can import and export metadata as CSV tables compatible with Excel.
Remote for Photos
A specific window is available to batch edit files stored in Photos remotely.
Get Help from the app
Do not hesitate to contact us using the feedback form included in the app.
Community driven
You can participate in the project by sharing your ideas on the forum.
Contribute to the project
MetaRename is in active development. Do not hesitate to share your feelings on the forum and participate in improving the app. We also are waiting for your reviews of the app in the Mac App Store.
Download it now
The application requires macOS Big Sur or later and is translated into seven languages (English, French, German, Spanish, Italian, Japanese, and Chinese).